Every day when you read the newspaper, some tragedy has occurred. At the same time, more good is happening than ever before.
As much as I am a global girl, I like to take a look at my backyard. Let's look at some of these positives!
Oakland Unite is a program that focuses on people who have been victims of gun violence in some way. Not only does the program come in to provide support, but they also provide practical jobs training, educational services, and help in finding a job and contributing back to society. What's so remarkable about this program is that they treat people affected by this gun violence with the same maturity that others in our middle class society receive. They even have a life coach that helps them navigate every part of what they're facing, whether it be housing, other supportive services around employment, the court systems, legal issues, anything else that they need, not only to survive, but to thrive. It's so exciting to see this progress!
According to Peter Kim, the manager of Oakland Unite, "People in our program have fewer arrests while participating in the program compared to a group of other people on the streets who've also been affected by gun violence." We know it's working. When you care about individuals and you help them get support in their lives, they're going to be excited about this new life that they're building. Many of these people had arrests regarding guns, and so now, are learning how to use their energy to building a stronger community and society rather than breaking it down through anger and violence. In another nearby city of Richmond, they've had a record year in 2017 demonstrating a significant drop in homicides—37%! Oakland has had a 15% drop. Hayward even experienced going down 61%, with only 5 killings last year. According to The Chronicle, "The Bay Area's 15 largest cities saw 15% decrease in homicides … last year."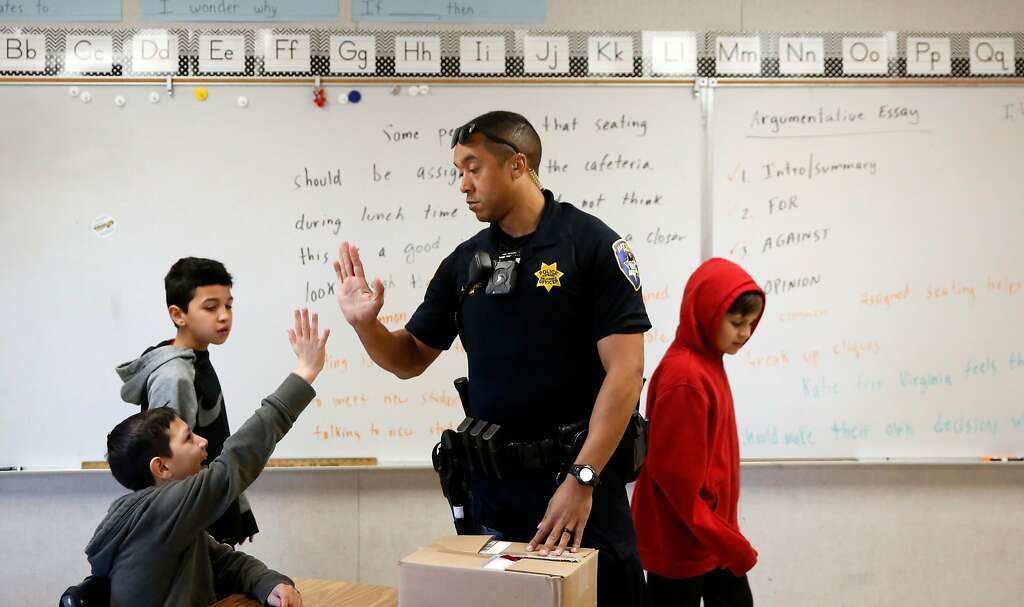 Photo: Michael Macor, The Chronicle
I'd like to particularly thank The Chronicle for their efforts to promote positive news about what's happening in our backyard. Whatever you're building in life—whether it's a company, a family, a soccer club, a pilates studio, or a lacrosse club—you build it by focusing on the positive, bringing in good people, and making it stronger. If we keep putting all the negatives in the headlines, that's what we'll focus on. We'll focus on fear and an inability to triumph. Focus on the positive, show the good programs that are working, and let's invest in them with our time, money, and heart.